Six Months a Common Criteria Testing Laboratory
Gossamer is going strong after being a fully accredited Common Criteria Testing Laboratory for six months. As of the end of May 2014, we have completed seven (7) of twenty-three (23) evaluations in the current evaluation paradigm in the U.S.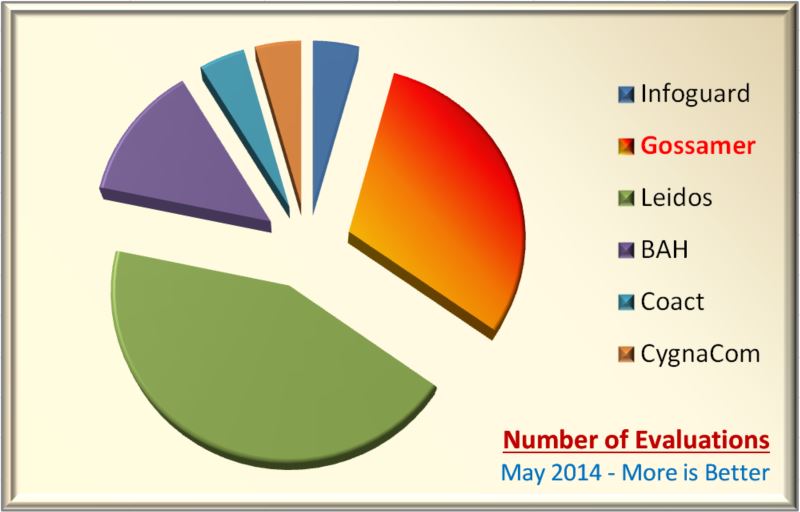 In addition to being one of the two most evaluation producing laboratories in the U.S., Gossamer is showing clear dominance in the time to perform evaluations counting from the official kick-off date with the government oversight body to the date of evaluation certificate issuance. On average, Gossamer has been completing its evaluations, including some of the most complex evaluations completed in the current evaluation paradigm -- mobile devices,  four to five times faster than is competitors!!!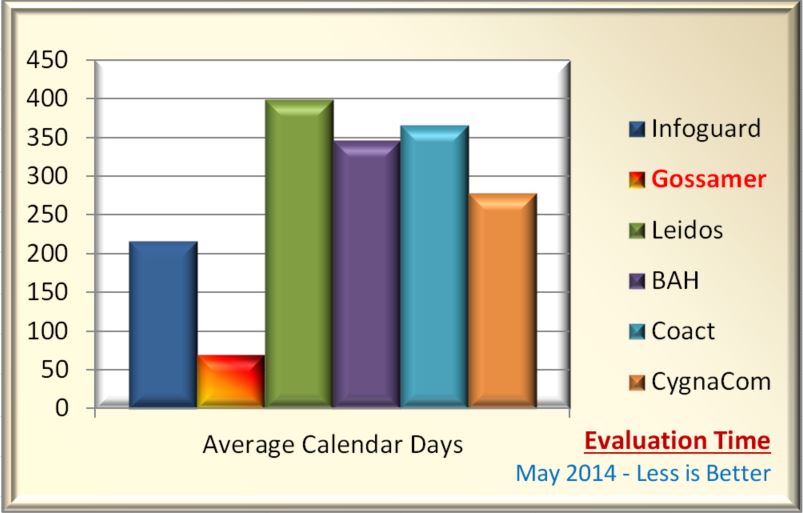 What's the secret to our success? A perfect combination of experience and expertise and a strong desire to do the best we can for our clients. Moreover we are working to continually improve our capability and expand our capacity to serve even more clients in the future.
Cheers